If you're thinking about volunteering with us, we thought you'd like to know what to expect on an overseas voluntary mission.
A little bit about Tanzania
Tanzania is a country in Eastern Africa within the African Great Lakes region. Parts of the country are in Southern Africa. It is bordered by Kenya and Uganda to the north; Rwanda, Burundi, and the Democratic Republic of the Congo to the west; Zambia, Malawi, and Mozambique to the south and by the Indian Ocean to the east. Mount Kilimanjaro, Africa's highest mountain, is in north eastern Tanzania.
To the north and west Tanzania lie Lake Victoria, Africa's largest lake, and Lake Tanganyika, the continent's deepest lake. The eastern shore is hot and humid, with the Zanzibar Archipelago just offshore. The Kalambo water falls in the south western region of Rukwa are the second highest uninterrupted fall in Africa and are located near the south eastern shore of Lake Tanganyika on the border with Zambia.
You will expect to be wowed, shocked, saddened and amazed all within the duration of your trip. Why? Because Tanzania is a place of wonder, heartache and enthusiasm!
Itinerary
3 days in Dar es Salaam:
Over 100 different languages are spoken in Tanzania, making it the most linguistically diverse country in East Africa. Among the languages spoken in Tanzania are all four of Africa's language families: Bantu, Cushitic, Nilotic, and Khoisan. Swahili and English are Tanzania's official languages. A highly multilingual country, Swahili is used in parliamentary debate, in the lower courts, and as a medium of instruction in primary school; and English is used in foreign trade, in diplomacy, in higher courts, and as a medium of instruction in secondary and higher education, although the Tanzanian government plans to discontinue English as a language of instruction altogether. In connection with his Ujamaa social policies, President Nyerere encouraged the use of Swahili; as a means of unifying the country's many ethnic groups.  Approximately 10% of Tanzanians speak Swahili as a first language, and up to 90% speak it as a second language. Most Tanzanians thus speak both Swahili and a local language; many educated Tanzanians are trilingual; also speaking English.
Learning the local language of Swahili will be one of your first tasks. Our language teacher is able to teach all abilities and make the lessons fun, interactive and very informative. Lessons are usually combined with orientation of the city and culture
After your orientation and language training in Dar es Salaam, you will travel 6- 8 hours by private vehicle or Tazara Train to Ifakara. The train is fun but can be prone to delays. It goes through the Selous game reserve that can allow you to see some magnificent animals if you are lucky. Food and drink is available and you get to meet lots of other travellers.  Have a private vehicle with a driver allows you to be more flexible. You can stop off and explore interesting towns and areas and the road route goes through Mikumi Safari Park. You can take a day or overnight Safari there and continue on your way. Sometime just driving through is enough especially if the animals are feeding or running around!
Ifakara town is a dusty friendly environment where the kids will almost always be shouting their local greetings to you.
5 to 6 days of exciting activities in Ifakara:
Ifakara is a small rural town in the Kilombero District, Morogoro Region, south central Tanzania. It is the headquarters of the Kilombero District administration and the main trading centre for Kilombero and Ulanga districts. The town is located near the Tanzania-Zambia Railway (TAZARA) line, at the edge of the Kilombero Valley, a vast swampland flooded by the mighty Kilombero River.
Ifakara is home to four major institutions of the Tanzanian health and water sectors (taken from Wikipedia, 2017):
The Ifakara Health Institute, formerly Ifakara Health Research and Development Centre, recognized internationally for its research on malaria, other tropical diseases and health systems and services
St. Francis Designated Referral Hospital
The newly renovated the Tanzanian Training Centre for International Health (TTCIH), Ifakara offering assistant medical officer (AMO) training.
Maji Safi Kwa Afya Bora Ifakara (MSABI) is an NGO implementing cost effective, community based water, sanitation, and hygiene projects in Tanzania
Child Aid Tanzania currently collaborates with St Francis Hospital, TTCIH and the Ifakara Health Institute and a small independent organisation called The Valenova foundation.
Child Aid Tanzania will be presenting desks, chairs, writing materials and uniforms to the local primary schools (Autumn 2017).
Here's us with bags full of donations of shoes and clothes last year:
There will be a mosquito bed net distribution to the new mothers in the local hospital and the designated poorest village in the area.
All volunteers will have the chance to give a lecture or provide a training session to students, women's groups, hospital staff or colleagues in your field or sports session to the primary school children to end the school year!  You may have the opportunity to spend a day assisting in the local workshops, also. This can be tailor made to your line of work!
To compliment your volunteering activities, you will have the option to have a local river canoe ride, attend a drumming and beers BBQ evening and scenic mountainous water fall hike.
On your return back to Dar es Salaam you have the option for a day or overnight safari in Mikumi where you will experience the tranquil environment along with the local wild life and animals. An overnight stay allows you to have breakfast at dawn overlooking animals attending drinking water holes. The safari trip will be informative with an official park guide imparting their knowledge of the animals present in the national park.
Here's a taster of the safari below:
3 to 5 days in Zanzibar:
Upon arrival in Dar es Salaam, you can grab the early morning or lunch time fast ferry over to Zanzibar.
Staying in the beautiful historic stone town for a day (or two) and enjoy one of Zanzibar's famous spice tours and eat out in the greatest night food market in East Africa- 'Foradahni gardens'.  Have a drink at Mercury's bar- named after Freddy himself (he was born on this beautiful island)
Then spend a couple of days on East Africa's 'The Beach' at Kendwa Rocks or any of the other picturesque resorts located on the 1 mile stretch of Kendwa peninsular. Wind down relax….you've earned it!
One last thing….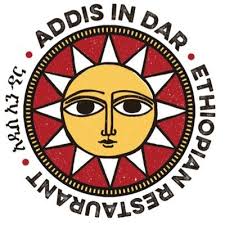 Return to Dar es Salaam by Fast Ferry. Pack your luggage and have one last dinner at Addis in Dar- A traditional Ethiopian restaurant that boasts food to die for and a unique coffee ritual you will never forget
Fly home- feeling amazing!
Accommodation options:
Dar es Salaam- Holiday Inn, Double Tree or Protea appartments
Mikumi- Lodge, guest houses, tents
Ifakara- Guest house with Pool/ wifi etc
Zanzibar- Hotel resorts- Kendwa Rocks
Extra Essential Information (2017):
Airlines: Kenya airways, KLM/Air France, Swiss Air
Cost of Flights: from £340 upwards with one or two changes
Vaccines required:
Typhoid
Hepatitis A
Hepatitis B
Cholera
Tetanus
Yellow fever- you may be refused entry to Zanzibar without this!
Anti-malaria tablets–
Mefloquine (weekly), Malarone (daily) or Doxycycline (daily) – not to be used if taking contraceptive pill
 VISA-
US$50 and can be issued for at the airport upon arrival
CURRENCY is Tanzanian shillings- exchange rate: £1 = TZ sh2500 to 3900 (A bottle of beer ranges from (TZ1500 to 5000)
If you would like to join us on our mission in 2018, then contact us today