By Zonya Jeffrey
Besides food, music and art are a big part of Tanzanian culture. From the ngoma drums to the ladies wearing the prettiest kanga prints. You can't help feel the Tanzanian vibe!
Meet Saidi, our friend, artist and supporter of the children at Child Aid Tanzania.
I first met Saidi when I was looking for an artist to produce some educational art work for the laboratory at St Francis Hospital. I was trying to provide the department, patients and visitors with an artistic outlook on laboratory science work.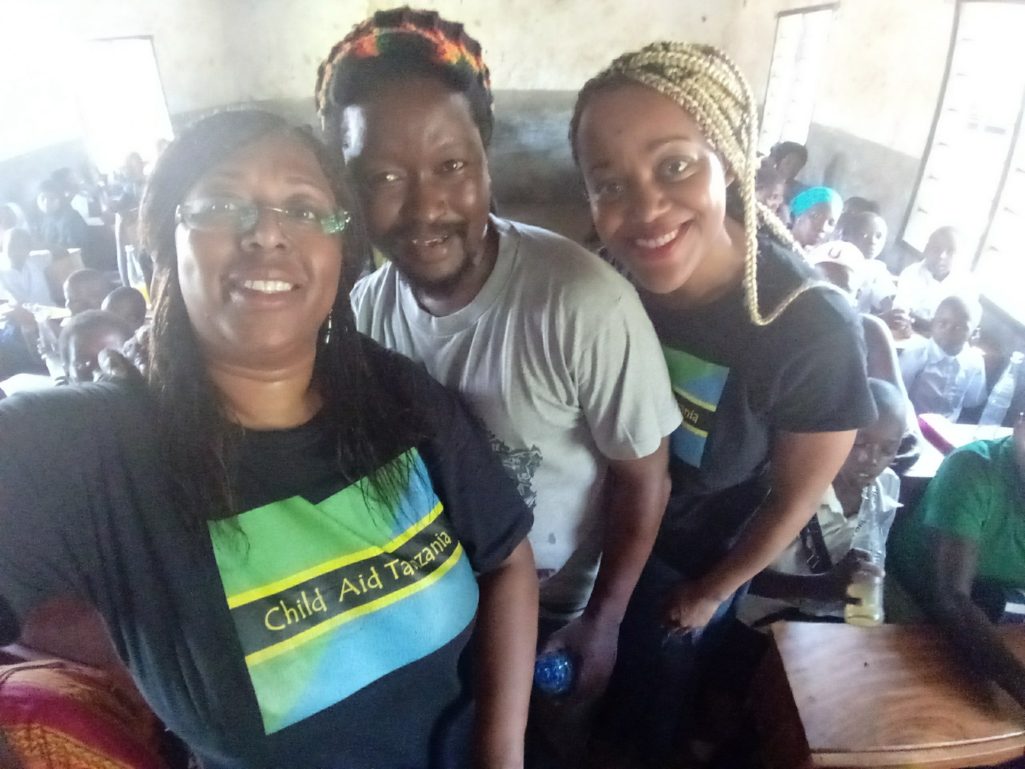 Saidi produced two amazing pieces. One that showed different cell types that are seen when the staff members perform full blood counts and malaria tests. A second piece that showed a patient giving a blood donation. This piece was always a talking point for our blood donors. Mainly people asking who the people were in the paintings!
So when Gabby, one of our volunteer nurses from Austria said she was looking for an artist to help finish the local kindergarten, I knew he would be the perfect artist to paint murals for the opening of the school. I introduced Saidi to Gabby and she explained what she was looking for to make the school stand out. Saidi showed his ideas with examples of his past work, though not on such a large scale. It was just what Saidi needed; a project to get his teeth into. To make a statement whilst developing a warm and welcoming environment for the children to the new school. Strengthen the links with the Austrian charity and the Idete town community. Saidi worked tirelessly designing his mural and completed the artwork in time for the school opening. The school looked perfect.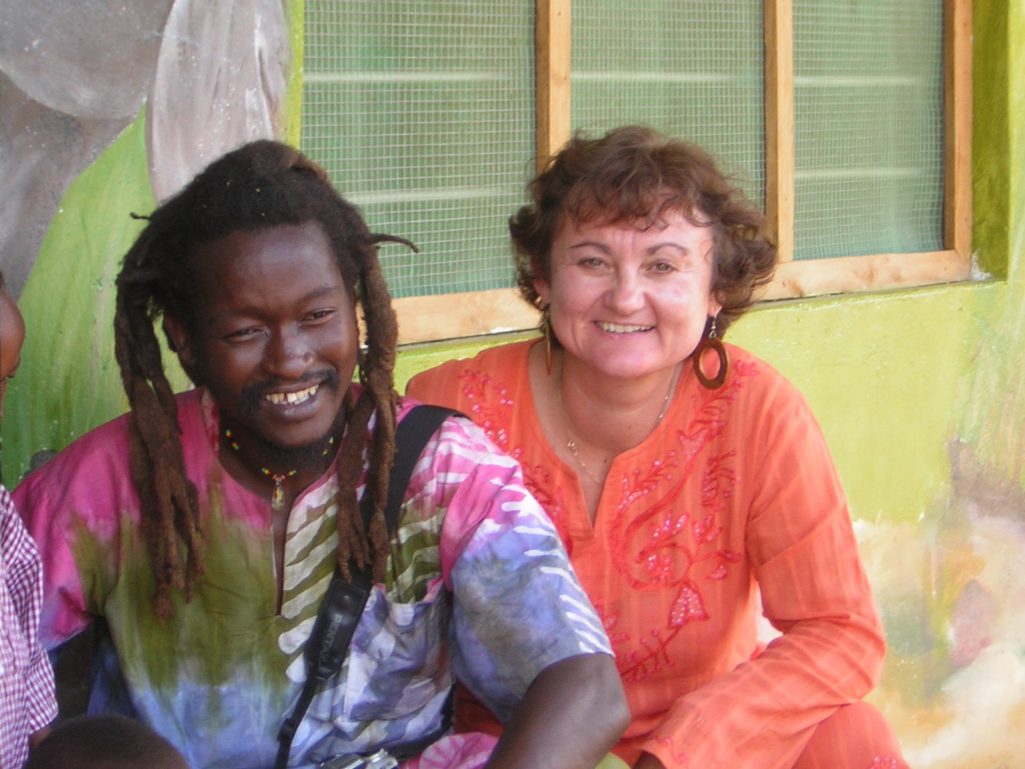 Saidi started his children's art classes back in 2004 and had his first (of many successful) exhibition of the children's work at Madukani primary school the following year. It was a wonderful celebration of music and art.
Saidi believes in the importance of developing children's creativity and allowing them to express this through art. From his regular art courses to his mentoring and storytelling. With his Italian sponsors and up until today his residency at Mapinduzi primary school where he provides creative educational activities, Saidi is an amazing mentor to the children.
If you are in Tanzania and looking for art work, you will notice a certain style of painting that is prominent and popular. They have bright bold colours and distinct patterns. The style is known as Tingatinga. Named after the original artist, Edward Tingatinga who first developed the style. He painted a limited number of these types of paintings as sadly his life was cut short due to a fatal shooting.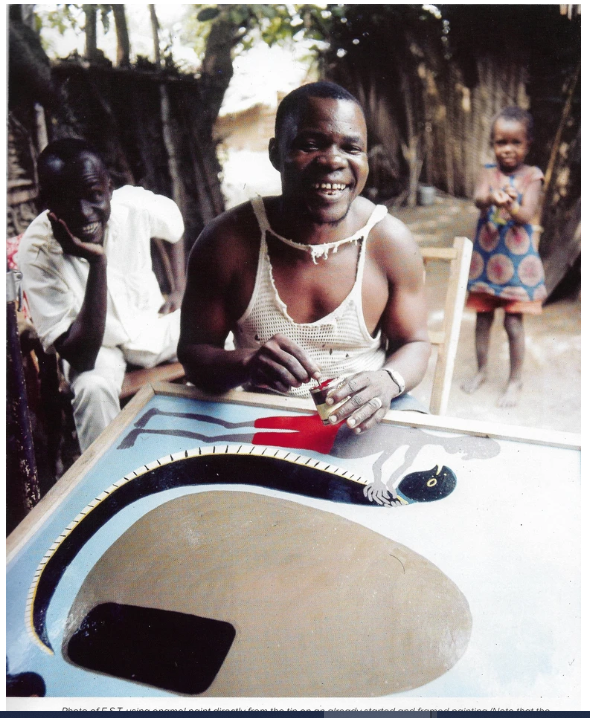 Through Tingatinga's followers and imitators, the Tingatinga style gradually became the prominent type of tourist-oriented paintings in Tanzania, Kenya, and a large part of East Africa. As many artists copied his unusual and unique style, this allowed his legacy to live on! Find out more here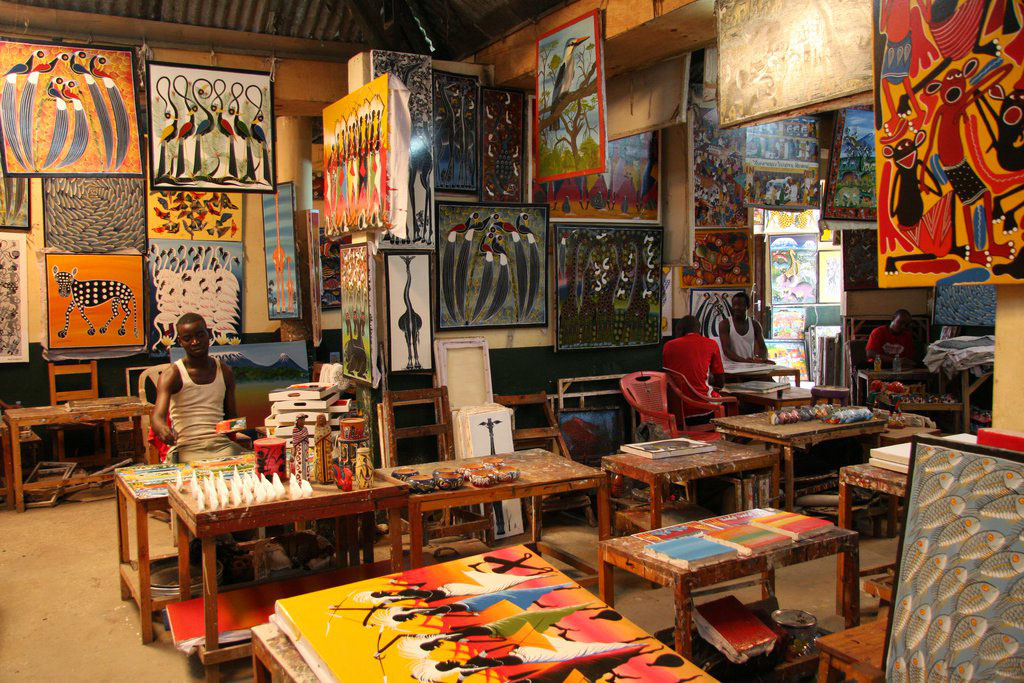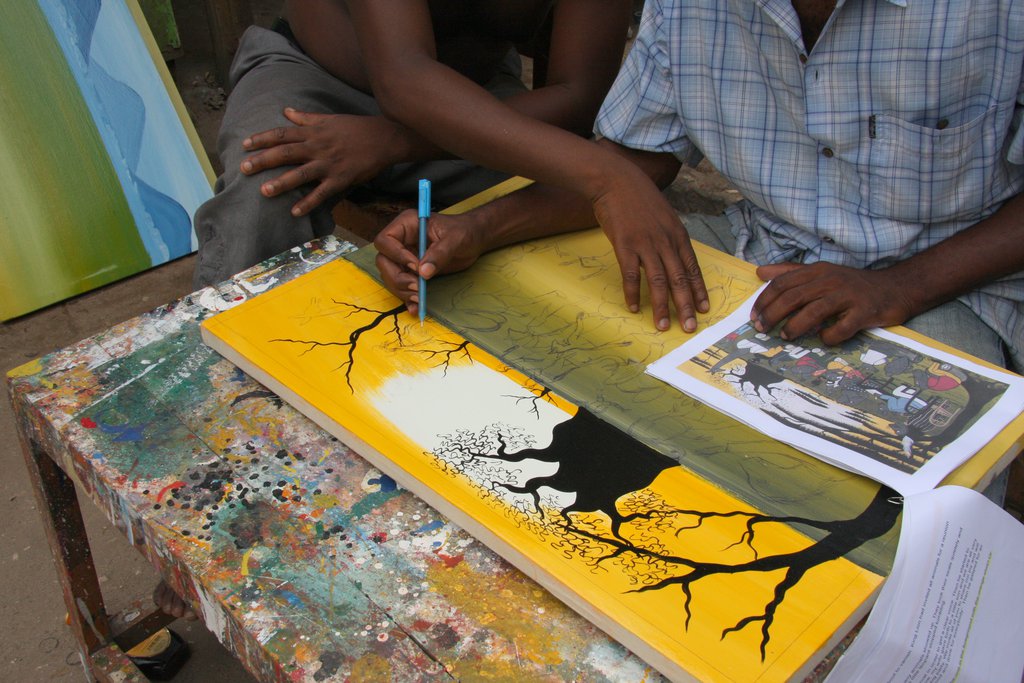 The next time you visit Tanzania be sure to look around and see if you can spot the artistic flare of Tingatinga style artwork along with the vibrant beautifully coloured massai paintings, and traditional village scenes. You will not be able to resist taking a little piece of Tanzania back home with you! At our headquarters we have a few pieces of Tanzanian art around. Each piece having its own story to tell and a memory to stay with us.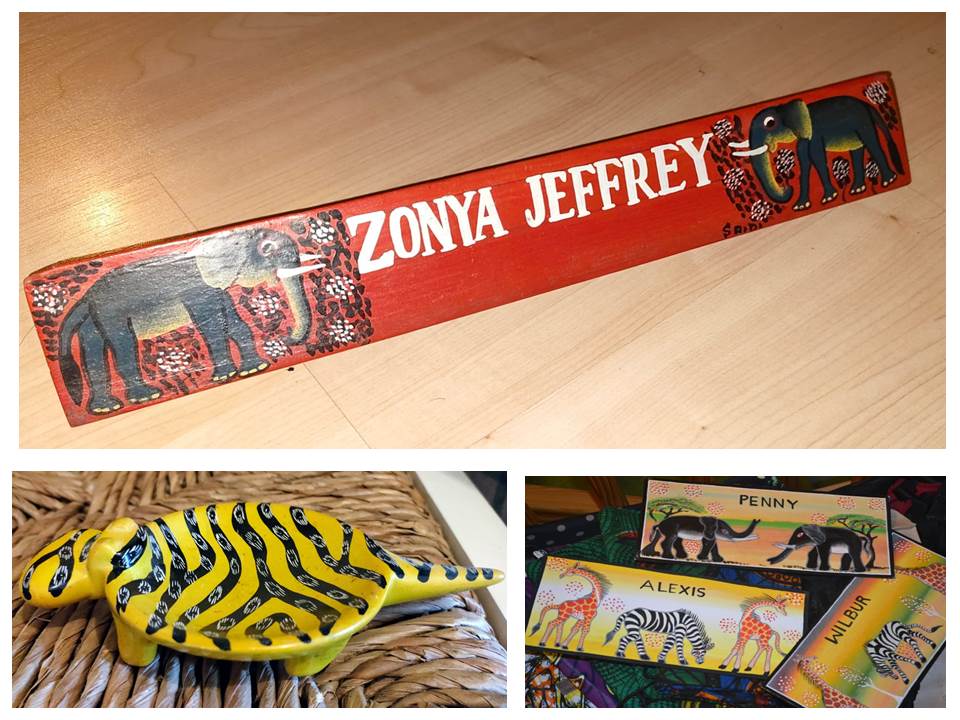 Saidi produces art work in both this style and his own style and teaches the children in his art group to paint in a variety of ways. The children love their classes with Saidi. He is not only a teacher, but a big brother and mentor to many of the children he teaches, providing them with that positive male role model in their lives.
Would you like to own a classic Tingatinga style goodie? Make a donation via payal or on our Just giving site (HERE) to enter our prize draw and if you are lucky, a lovely East African goodie could be on its way to you! Donation deadline for the prize draw is 30th November 2020.